If you're considering buying a Subaru Outback, one of the questions you might have is about its size. After all, knowing the exact dimensions of a vehicle is crucial for parking, maneuvering, and overall comfort. If you wonder, "how long is a Subaru Outback?" – you've come to the right place.
The current 6th generation Subaru Outback, introduced in 2022, has a length of 4,896 mm (192.8 in), whereas the length of the 5th generation Subaru Outback is 4,815 mm (189.6 in).
In this article, we'll provide a detailed breakdown of the length of a Subaru Outback. We'll explore the dimensions of the latest and previous models, including the differences between the various trim levels. You'll learn about the exterior measurements, such as the length, width, height, cargo space, and seating capacity.
Length Of Subaru Outback By Generation
| | |
| --- | --- |
| 1st Generation (1994-1999): | 4,580 mm (180.3 in) |
| 2nd Generation (2000-2004): | 4,730 mm (186.2 in) |
| 3rd Generation (2005-2009): | 4,765 mm (187.6 in) |
| 4th Generation (2010-2014): | 4,790 mm (188.6 in) |
| 5th Generation (2015-2019): | 4,815 mm (189.6 in) |
| 6th Generation (2020-Present): | 4,896 mm (192.8 in) |
Does Subaru Outback Dimensions Matter?
The dimensions of the Subaru Outback can be an essential factor to consider, depending on your needs and vehicle usage. Here are some reasons why the dimensions matter:
1. Passenger Space
The Outback is known for its spacious cabin, and the dimensions can impact the amount of headroom and legroom available for passengers. If you have tall passengers or plan to carry multiple passengers often, consider the interior dimensions when selecting a vehicle.
2. Cargo Capacity
The Outback has a generous cargo space, and the dimensions can impact how much you can carry. If you plan to use the Outback for hauling cargo, consider the dimensions to ensure it can accommodate your needs.
3. Maneuverability
The overall length and width of the Outback can impact how easy it is to navigate in tight spaces or park in small spots. If you frequently drive in urban areas with tight streets or limited parking, consider a vehicle with smaller dimensions for easier maneuverability.
4. Towing Capacity
The Outback can tow up to 3,500 pounds when properly equipped, and the vehicle's dimensions can impact its towing capabilities. If you plan to use the Outback for towing, consider the dimensions and weight distribution to ensure it can handle your towing needs.
Outback Dimensions Of 2022 Subaru
| | |
| --- | --- |
| Outback Height: | 1670 mm (66 in) |
| Outback Width: | 1875 mm (74 in) |
| Outback Length: | 4,870 mm (192 in) |
| Outback Wheelbase: | 2,746 mm (108.1 in) |
| Outback Wheel size: | 18-inch or 20-inch alloy wheels |
| Outback Weight: | 1,607 – 1,807 kg (3,543 – 3,984 lbs) |
| Outback Tyre size: | 225/60 R18 1 |
| Outback Turning circle: | 11.0 m (36.1 ft) |
| Outback Ground clearance: | 221 mm (8.7 in) |
How Long Is A Subaru Outback?
The length of a Subaru Outback varies across its different generations. The current 6th generation Subaru Outback, introduced in 2022, has a length of 4,870 mm (192 in). This makes it one of the largest wagons in its class. The Outback has always been known for its spacious and practical interior, and its length plays a crucial role in providing ample cargo and passenger space.
Apart from the length, the Outback also has a generous ground clearance of 221 mm (8.7 in), making it capable of handling rough terrain and challenging road conditions. The turning circle of the Outback is 11.0 m (36.1 ft), which is relatively good for a vehicle of its size. The Outback is a versatile and capable wagon that perfectly balances practicality and performance. Its length and other dimensions and specifications make it a popular choice among families and outdoor enthusiasts who require a reliable and spacious vehicle.
| 2022 Subaru Outback | Height x Width x Length (mm) |
| --- | --- |
| AWD Premium | 1675 x 1875 x 4870 |
| AWD Sport XT | 1670 x 1875 x 4870 |
| AWD Sport | 1675 x 1875 x 4870 |
| AWD Touring XT | 1675 x 1875 x 4870 |
| AWD Touring | 1675 x 1875 x 4870 |
| AWD | 1675 x 1875 x 4870 |
How Width Is A Subaru Outback?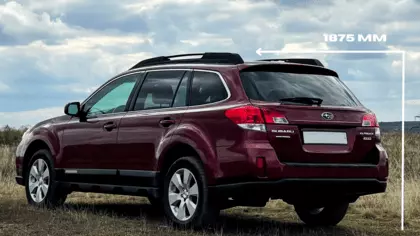 While figuring out how to manage a Subaru Outback, knowing how wide the vehicle is is crucial. The 2022 Outback's 1875 mm (74 in)) width is significant for a crossover SUV. Wider vehicles are more stable and provide more room for passengers and freight.
One advantage of the Outback's width is its generous shoulder room, which provides plenty of space for three adults to sit comfortably in the rear seat. Additionally, the vehicle's wide stance helps provide a smooth, stable ride and responsive handling. However, the width of the Outback may also make it more challenging to navigate narrow roads and tight parking spaces.
Outback Wheelbase Of A Subaru
The wheelbase of a Subaru Outback is an important dimension that impacts the car's handling, stability, and overall performance. The wheelbase is the distance between the front and rear wheels, measured from the center of the wheel hubs. In the case of the Subaru Outback, the wheelbase measures 2,746 mm (108.1 in) for the 2022 model year.
A longer wheelbase generally means a smoother ride and better stability, while a shorter wheelbase typically makes the car more agile and easier to maneuver. The Outback's wheelbase balances these two characteristics, making it a versatile car that can handle various driving conditions.
In addition to affecting the car's handling, the wheelbase also influences the interior space available for passengers and cargo. A longer wheelbase can create more legroom for rear-seat passengers, while a shorter wheelbase may limit interior space.
Weight Of A Subaru Outback
The Outback's all-wheel-drive system helps it maintain grip and control regardless of the road surface. Subaru Outbacks come in a wide range of weights based on the exact model, trim, and options chosen. The base model of the 2022 Subaru Outback has a curb weight of 1,607 kg (3,543 lbs), while the heaviest model, the Outback Touring XT, weighs 1,807 kg (3,984 lbs). The weight of the Outback can also be affected by the choice of engine and drivetrain, as well as additional options such as the moonroof or the power liftgate.
A heavier vehicle can generally provide better stability and handling, especially in adverse weather conditions. However, it may also require more fuel and may not be as agile or responsive as a lighter vehicle.
Outback Turning Circle & Tyre Size
The turning circle of a Subaru Outback is an essential factor to consider when driving and parking in tight spaces. The turning circle of the 2022 Subaru Outback is 11.0 meters (36.1 feet), which is relatively good for a vehicle of its size. This means the Outback can make U-turns and easily navigate tight corners.
In terms of tire size, the 2022 Subaru Outback comes with either 18-inch or 20-inch alloy wheels, depending on the trim level. The Outback's tire size is 225/60 R18 1. These sizes are designed to balance comfort, handling, and traction in various driving conditions. The larger 20-inch wheels provide a sportier look and feel but may sacrifice ride comfort compared to the smaller 18-inch wheels.
Interior Design Of The Subaru Outback
The interior of the Subaru Outback is spacious, comfortable, and versatile. The cabin offers ample headroom and legroom for front and rear passengers, making it an excellent option for long journeys.
One of the standout features of the Outback's interior is its cargo space. It has a generous storage area, with up to 75.7 cubic feet of cargo space when the rear seats are folded down. The rear seats can also be split-folded, allowing passenger and cargo space.
The Outback's interior also offers a range of features to enhance comfort and convenience, such as heated front and rear seats, a heated steering wheel, and dual-zone automatic climate control. The Touring trim level includes ventilated front seats, Nappa leather upholstery, and a power-adjustable passenger seat.
In terms of technology, the Outback comes with a standard 7-inch touchscreen infotainment system, which includes Apple CarPlay and Android Auto integration. The upper trims feature an upgraded 11.6-inch touchscreen display with navigation, a Wi-Fi hotspot, and a premium Harman Kardon audio system.
RELATED: Best Subaru Outback Upgrades
Importance Of A Outback Of A Car
A car's Outback is a key component that provides several advantages to both the driver and the passengers. The extra room for storing things with an outback is a significant perk. It's a safe and accessible place to store anything you're hauling, whether it's baggage, food, or tools. While traveling a long distance or transporting objects that are too large to fit in the cabin, this convenience becomes invaluable.
The Outback's importance extends beyond its primary storage function and is vital to passenger security. Items that aren't secured in the Outback might become lethal missiles in case of an unexpected halt or accident. This safety function can save lives and keep the car in working order.
Keeping the cabin neat is made more accessible by the Outback. To provide more room in the cabin for passengers and their luggage, keeping items that are not used often in the Outback is recommended. This contributes to a relaxing and stress-free atmosphere for everyone in the car.
How Long Do Subaru Outbacks Last?
The lifespan of a Subaru Outback depends on several factors, including driving habits, maintenance, and how well it's taken care of.
On average, a well-maintained Subaru Outback can last up to 250,000 miles or more; some have been known to last up to 300,000 miles. However, this is not a guarantee, and the lifespan can vary depending on the individual car.
Regular maintenance is key to extending the life of any vehicle, and this is particularly true for a Subaru Outback. It's recommended to follow the manufacturer's recommended maintenance schedule, which includes oil changes, tire rotations, and other routine maintenance tasks.
RELATED: How Long Do Subarus Last
What's The Best Subaru Outback To Buy?
The greatest Subaru Outback to purchase relies on your tastes and requirements. Various trims and options are available for the Outback, making it a flexible and competent vehicle.
The standard Outback trim may be a decent alternative if you're searching for a blend of price and features. Symmetrical all-wheel drive, a 7-inch touchscreen infotainment system, and Subaru's EyeSight driver assistance technology are all standard equipment.
For customers wanting extra luxury and comfort amenities, the Outback Touring model provides a selection of improvements, including ventilated front seats, Nappa leather upholstery, and a power-adjustable passenger seat. The more extensive 11.6-inch touchscreen infotainment system, a heated steering wheel, and a power sunroof are all included as standard equipment.
The Outback Wilderness grade is the most durable and capable Outback if you're looking for off-road performance. It has all-terrain tires, higher ground clearance, and cutting-edge dual-function X-Mode technology for better off-road performance.
The finest Subaru Outback to purchase comes down to your style and demands since each trim level has features and characteristics. When deciding which Outback trim to buy, you must consider your budget, preferred features, and driving demands.
ALSO READ: Subaru Outback Years To Avoid
Finally, Here Is An Update For You! – The 2023 Outback
The 2023 model-year Subaru Outback will be on sale, as recently confirmed by Subaru of America. The newer model has a more modern and daring appearance thanks to its revamped LED headlights, fog lights, and more prominent grille. For added safety, it also has thicker wheel claddings. The engine and gearbox from the previous year are carried over for the 2023 Outback.
The 2023 Outback comes equipped with Subaru's newest Eyesight Driver Aid Technology, which improves upon previous system versions using revised control software, an expanded field of vision from the vehicle's cameras, and an extra brake booster.
Wireless Apple Car Play, Android Auto, and a new camera-based LCD smart rearview mirror for the Touring grades are among the additional comfort and convenience options available on the 2023 Outback.
Subaru has not yet announced the official dimensions and price range for the 2023 Outback. However, we anticipate it will be comparable in size to the current model year, with possible pricing modifications owing to those above visual and functional enhancements.
Resource: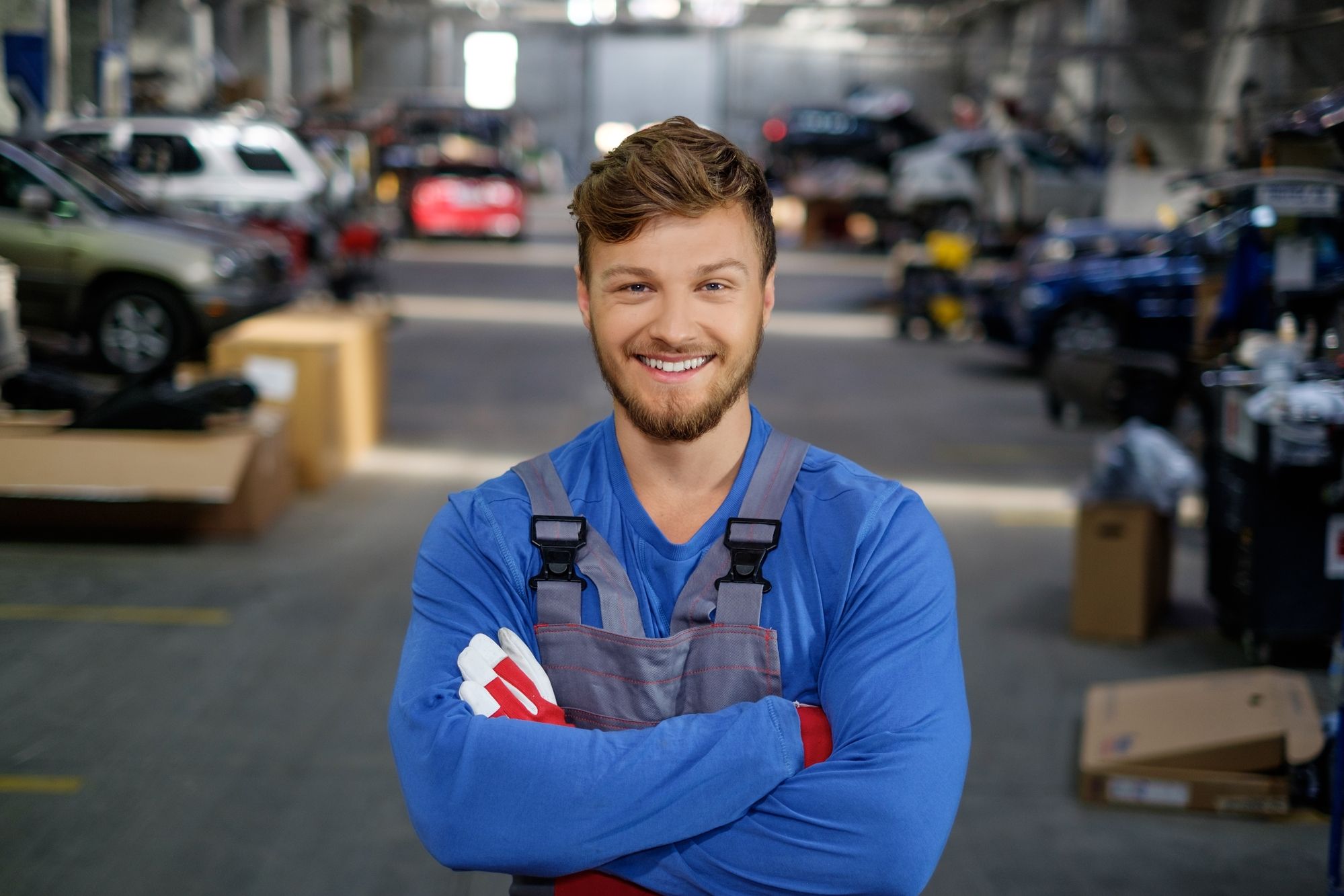 Originally from England, I've been repairing cars for over 16 years and am an automotive journalist. I've been working on cars for as long as I can remember, and it's one of the best jobs I've ever had.
It is my intention to be your mechanic friend, that person who will assist you with any problem you may have with your vehicle and explain in detail how the problem can be fixed to you as soon as possible.
I produce and anchor a weekly auto news program. As well as providing insights into all things automotive, including expert analysis of the latest trends in the automotive industry, and ensuring you always know where to go for the latest automotive news, I also provide insight into all things automotive before the news breaks.
If I am not working, I am a riding motorcyclist and I do volunteer work with local charities whenever I have time. When I'm not riding my motorcycles or volunteering at local charities, you will find me at home in Portland, Oregon.